Commercial Pool Construction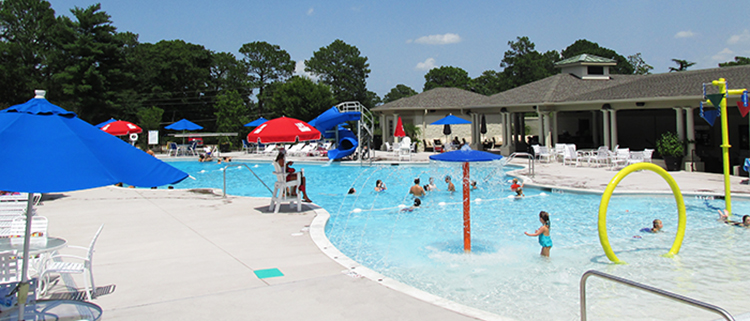 Spa and Pool World by Clayton Britt & Sons has been working in the commercial swimming pool industry for over 30 years, building high-quality commercial pools for multiple organizations. This wealth of experience makes our expert commercial pool building team one of the best in the business and we're proud to be the "go-to pool builder" for many different companies.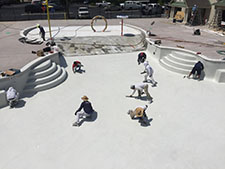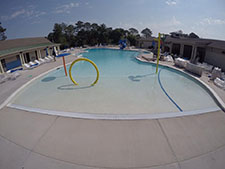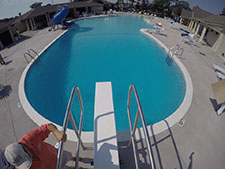 We can complete swimming pool projects for hotels, apartments, condominiums, campgrounds, healthcare facilities, sports clubs, communities, country clubs and more. Our work can include pools, spas, wading pools, kiddie pools and water features including deck jets, mushrooms, splash pads and in-pool fountains.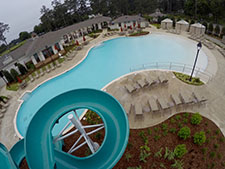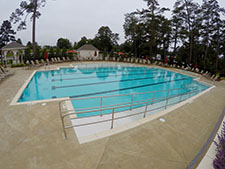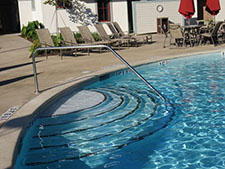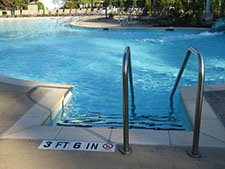 Through our years of experience and dedication to hard work, we have earned the reputation for excellent work and customer service in the commercial pool industry. All of our commercial pool customers receive 10% off of any retail store purchase. Contact us today and see how we can fulfill all of your commercial pool needs.
Click Here For Our Commercial Gallery
We have completed multiple high-end commercial pool and spa projects, including:
Pools at Anderson Creek Club in Spring Lake
Swimming pool at Mid South Country Club in Southern Pines
Pool, spa and entry fountains at Embassy Suites in Fayetteville
Swimming pool at Addison Ridge Apartments in Fayetteville
Swimming pools at Parcstone Apartments in Fayetteville
Seacape Community Clubhouse's pool and spa in Holden Beach
Swimming pool and waterfeature at Villagio in Fayetteville
Winter Hours (Oct-Feb)
Monday thru Friday: 8am - 5pm
Saturday: 9am - 3pm
Closed on Sunday
Summer Hours (March-Sept)
Monday thru Friday: 8am - 6pm
Saturday: 8am - 5pm
Closed on Sunday
Winter Hours (Oct-Feb)
Monday thru Friday: 8am - 5pm
Saturday: 9am - 3pm
Closed on Sunday
Summer Hours (March-Sept)
Monday thru Friday: 8am - 6pm
Saturday: 8am - 5pm
Closed on Sunday